2015 BHFF WINNERS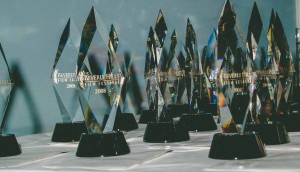 PRESS RELEASE:
THE 15TH ANNUAL BEVERLY HILLS FILM FESTIVAL
ANNOUNCES AWARD WINNERS AT GALA AWARDS CEREMONY
"State of Assyria" Wins 2015 BHFF Golden Palm Award
BEVERLY HILLS, CA (MAY 04, 2015) – On Sunday night, at the 15th Annual International Beverly Hills Film Festival(BHFF) (www.beverlyhillsfilmfestival.com) closing Gala Awards Ceremony, "State of Assyria!" a documentary Produced by Sargon Rouel, received the Golden Palm Award for the best overall film. The event was held at The Beverly Hills Hotel, located at 9641 Sunset Boulevard, in Beverly Hills. Over 300 well-respected industry professionals, along with filmmakers, directors, fashion models, and screenplay writers from around the globe, attended this prestigious awards gala.This night brought a close to an unbelievable festival week of films, panels, Q & A discussions, and exclusive after-parties.
BHFF founder and president Nino Simone, said, "It is an honor to host so many incredibly talented independent filmmakers and screenwriters at the Beverly Hills Film Festival. This year, practically no theme, no human emotion or story, was left untouched by the filmmakers and writers of BHFF, and we are fortunate to be able to share these films and stories with our audience; again, an amazing year for artists, films, and passion."
The 2015 BHFF Jury lead by,
Steven Paul (Crystal Sky, CEO & President), also included industry entertainment leaders: Joseph Rusnak, Fern Champion, Lifeng Wang, Patrick Alessandrin, Ilia Beiserman and Pearry Teo.
2015 Beverly Hills Film Festival award recipients were awarded with custom-made crystal and marble trophies. Out of 50 competition films, a complete list of the 2015 winners follows:
2015 Screenplay Awards
2nd Runner up – Courtney Suttle- Jaffee
1st Runner up – Sheila Robinson Geneva's Valentine
Best Screenplay – Anthony Rivas- Emilia in the Window
2015 Film Awards
Best Screenplay Produced – Keep in Touch
Best Editor – Shawn Thompson, American Caravan
Best Cinematography –Forced Perspective
Best Actor – Ryan Patrick Bachand, Keep in Touch
Best Actress – Mandy Moody, Birthday
Best Foreign Film – The Sound Man
Best Producer –The Search for Freedom
Best Directing – Riding my Way Back Home
BHFF Golden Palm Award – "State of Assyria"
2015 Audience Choice Awards
Best Animation – Poet Anderson: The Dream Walker
Best Documentary – Exported from Michigan
Best Short – February
2015 Jury Awards
Best Animation – T.P.
Best Documentary – 13th Step
Best Feature – Keep In Touch
Best Short – Birthday