2016 Golden Palm Winner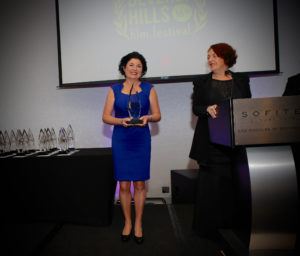 Golden Palm Winner: "Emma's Song"
A screenplay by Gillian Croft and Jessica Van der Veen
Emma is a spirited twelve year old songwriter.  Her music triumphs over the isolation and turmoil of a rare illness and ultimately brings her loved ones closer together.  
Written by Gillian Croft and Jessica Van der Veen, Emma's Song, was the recipient of the 2016 Golden Palm Award for Best Screenplay at the 16th annual Beverly Hills Film Festival on April 10th, 2016.
Emma, a star soccer player, has fabulous friends and creative parents who adore her. She loves fairy tales and mystical stories. She writes songs and plays music just like her mother, Maggie. Today she is writing a new song. Everything is perfect on her 12th birthday sleepover party.
The next morning, the sleepover gang tear down the soccer field. Emma trips and falls, and her leg swells. Something is wrong—very wrong.
Woven through the story, Emma (in voice overs) tells the tale of a Prince, a Princess and their little rose which is devastated by a storm. Emma's voice and presence are never very far away.
Doctors scramble to help her, but she suffers severe brain and organ damage. She can no longer speak or care for herself. The doctors identify the cause – Thrombotic Storm Disorder, a very rare illness that causes clotting storms.
Emma's perfect world is smashed like the silver hand mirror she receives for her birthday.
Maggie and Tom's relationship with each other and with their friends and family is put to the test as they try to come to terms with their own wildly imperfect ways of dealing with the tragedy. Maggie struggles to understand a very frustrated Emma. By listening with her heart, Maggie sees how Emma is telling her "yes" and "no". With Maggie's help, Emma finishes her song and they send it out to Emma's friends and loved ones. Emma's song brings them running back to her and to each other.
Emma's story, at last, merges with her fairy tale. Ultimately, the power of music and love for Emma are stronger than we could have imagined.
Actor, Aaron Douglas, expressed his thoughts on Emma's Song: "What a beautiful story. Really well done. I can completely understand why you won that award. This would make a really beautiful film. Powerful and heartbreaking but uplifting with an amazing message all at the same time."
Croft chose the name "Emma" because it was the most popular girls' name in North America for several years in a row.  She said, "Emma was my child – but she could have been yours."
In the screenplay, Emma is the amalgamation of several people: Croft's daughter, her sister, and JJ Vance; JJ's parents, both physicians, experienced firsthand the pain of losing their own child to Thrombotic Storm Disorder. Their stories are entwined through Emma's Song.
Van der Veen: "I knew when we began collaborating that this was a sensitive story for Gillian, and that there had to be a balance to the tragedy. We worked to bring out the humour inherent in imperfect human beings dealing with an impossible situation." So when Maggie's competitor Alice sees her:
"Alice
(A series of blurts)
Maggie! I'm… I'm so sorry to hear about your loss… I… I mean, I hear your daughter's quite… ummm… damaged? Ohhh… I… I mean… she's lucky to have you. I hope you can still enjoy her!
Maggie stares at Alice."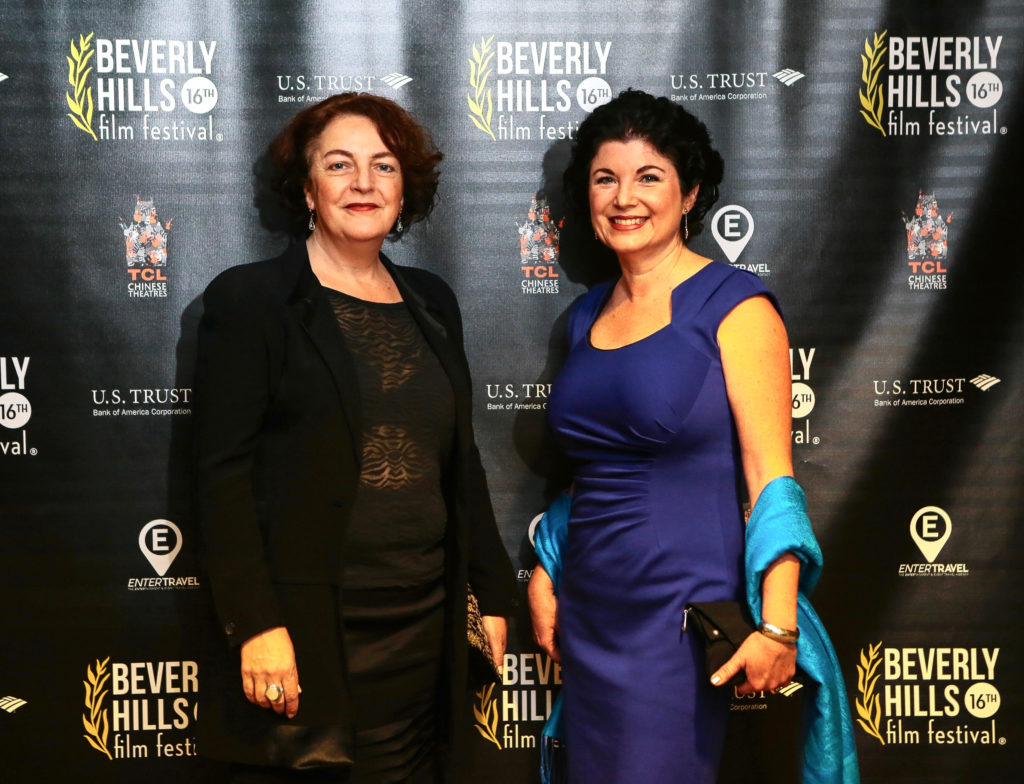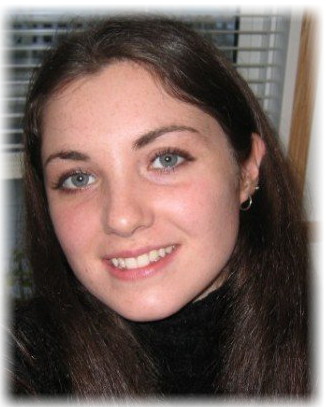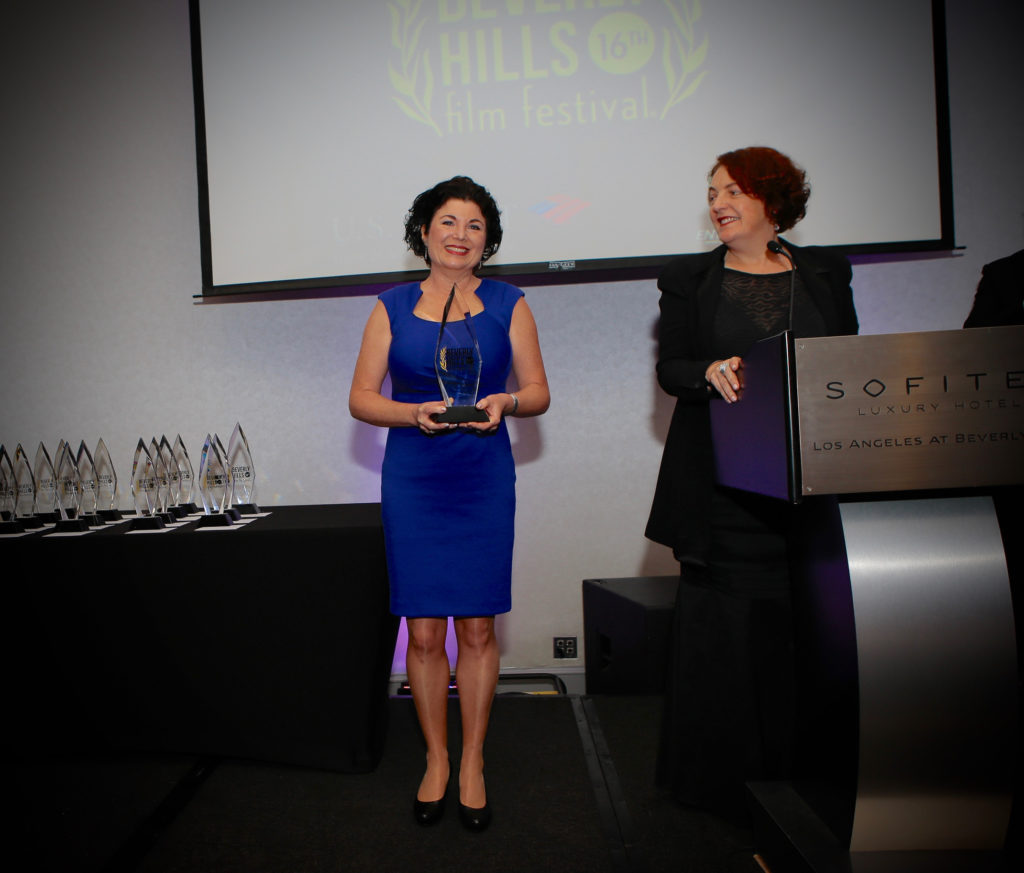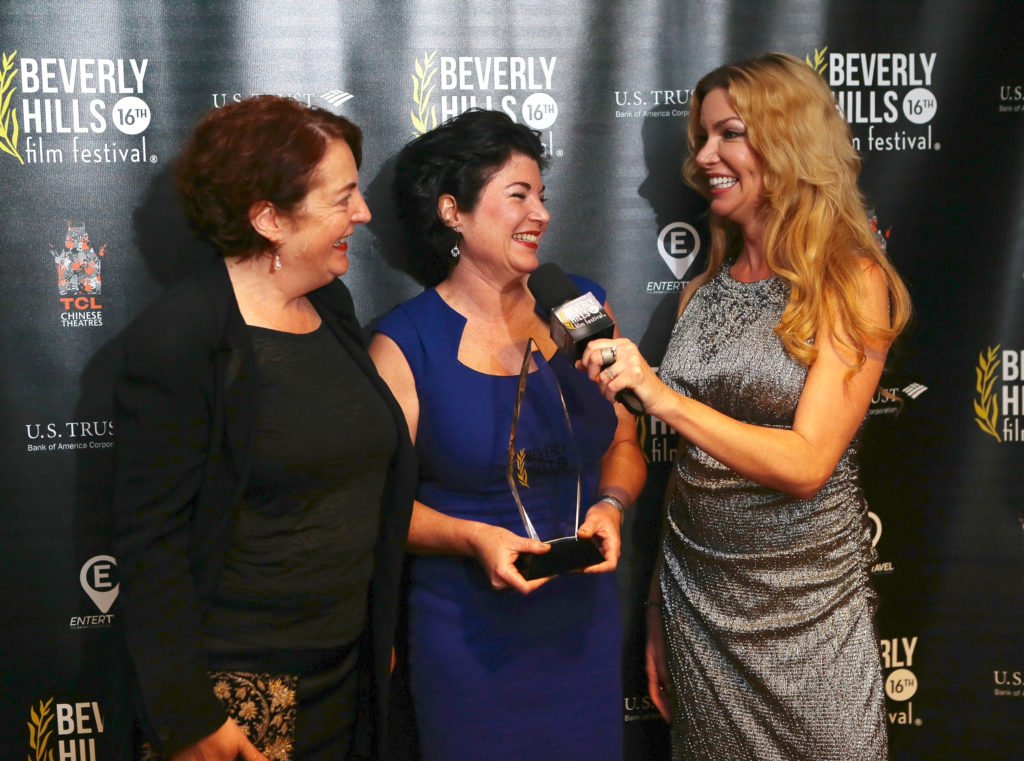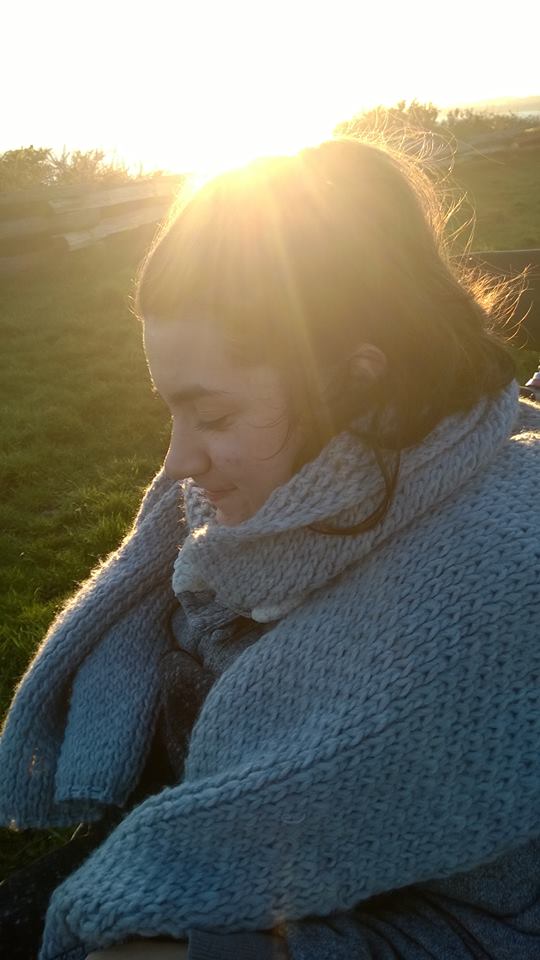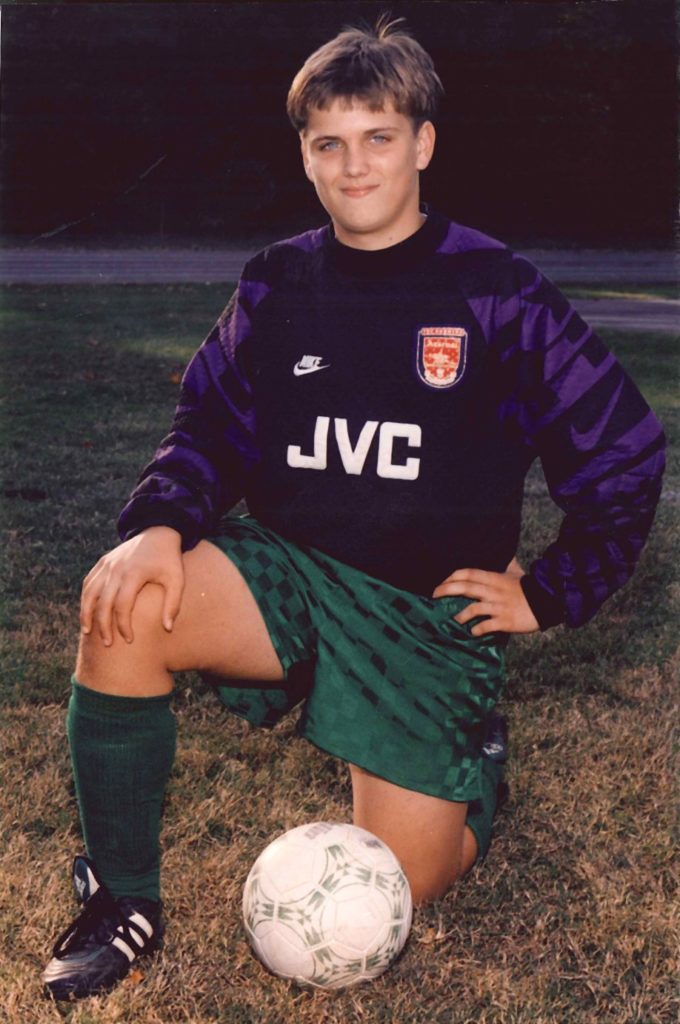 Croft had a doctor say something similar when her daughter fell ill. "It was shocking at the time," she said. "Now it's so tactless that it's funny." They found ways to give the characters rich inner lives and story lines that embraced the dreadful gaffes and bizarre reactions that make for really human writing.
"Emma's Song is a story about the power of music and creativity," said Croft. "When Emma's brain is inflamed, her screams and shouts echo my daughter's screams when she became blind, lost control of her body, and could no longer tolerate sound. With the power of music, her brain calmed down and started to reorganize. Like Emma, she learned to say "yes" and "no" and became obsessed with melodies. She has no greater joy than music – and this keeps her spark alive."
Jeffery (JJ) Vance, provided the inspiration for Emma's talents in soccer.  JJ bruised his knee in a game; it triggered clots to his brain and then his internal organs. He was only fourteen when he died.
JJ's parents were Dr. Margaret Pericak-Vance and Dr. Jeffery Vance, prominent genetic researchers with the Human Genome Project at the University of Miami. They decided to honor the memory of their son by working to identify genetic markers. Together, they named this illness Thrombotic Storm Disorder and, to date, have identified 60 cases in the world. They continue their work at the Hussman Institute, which is mentioned in Emma's Song.
"Research has come a long way," said Dr. Jeffery Vance. "We are now able to take blood cells from TS patients and change them into stem cells. From these cells, we can recreate in the laboratory, using the patients' own DNA, their unique cells involved in clotting, to study how they may contribute to causing the disease." Their research is expanding knowledge and providing hope for families of children with blood disorders.
Croft wrote the first draft of Emma's Song in just over a week. She then sent the script to her youngest daughter's acting coach, Jessica Van der Veen.
"I've read over a thousand green-lighted scripts," said Van der Veen, "and Emma's Song jumped out at me for its compelling story and visual and musical potential." I phoned Gillian and said, "Don't you DARE give this one away!"
Jessica initially started working as a script doctor on Emma's Song. "She contributed so much to the original concept and the project at every stage," said Croft, "that I insisted we form a writing partnership". Their company name, Square Bum Writers Group, embodies the balance of humour and serious commitment that they strive for in their screenwriting.
In Emma's Song, Croft and Van der Veen strove to portray the conflict people experience when loved ones are hurt, and how tempting it is to just run away. "Our characters make lots of mistakes," said Croft. "Some of the mistakes are hilarious," added Van der Veen. "Some are really awful. All of them are human."
"At one point, we printed out Emma's Song and covered the floor of Jessica's house with our script," said Croft. They colour-coded their script – green for humour, yellow for fantasy and purple for drama. "The love and pain are so intense, so we had to check that the humour, hope, and imagination were there as a counterbalance," said Van der Veen. "It's a lot like Gillian's family. They are tight-knit, very loving, and there is a lot of laughter in her house."
"People with illnesses often become invisible," said Van der Veen. "We were in danger of making it Maggie's story."
"We wanted to keep a strong sense of Emma and her creativity right at the heart of the story and the fairy-tale does that," added Croft.
Van der Veen noted that "Every character in the movie has beauty and joy, and every character is flawed. This was so important, writing in the context of our perfectionistic society."
Croft added: "We would like to thank the Beverly Hills Film Festival for honoring us with the 2016 Golden Palm Award. Emma's Song is a personal story of our family, and a universal story of both love and loss. It is the story of Thrombotic Storm Disorder, which doesn't yet have a cure.  We hope that Emma's Song will inspire others to listen to their hearts, and to see the true riches, hopes, determination and joy of every child regardless of her abilities."