Age of Technology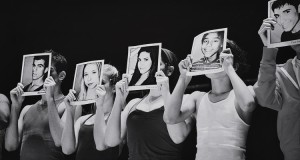 Photo credit: www.Guitar.com LLC
The Age of Technology
Imagine a competition centered reality show all about music performance and production in the age of technology: today's epoch. Would one expect to have an audition to be a competitor in the show? Is it time to question the definition of the word, audition, in the age of technology? It is safe to nod in agreement.
Founded in 1905 as the Institute of Musical Art, The Julliard School did not finalize its name until its final division, Drama, was established in 1968. For decades, Julliard accepted in person applicants, requiring them to attend their music, dance, or drama audition(s) in person before a pre-screening committee. Shall we include our technology age into this historical scenario? Let's begin.
Currently, The Julliard School no longer requires its applicants to be present for their pre-screening audition/exam. All applicants are required to submit a digital video file according to the application requirements. Through this approach, the school has eliminated an entire event that was experienced in person by both the applicants and the selecting committee. What remains is a digital video file that, if perceived according to the wishes of the applicants, holds the power to represent them.
Going back to the music competition reality show, Sound vs. Sound, the Canadian TV series announced its digital casting call for all possible competitors in November of 2011. The show "follows musicians, composers, arrangers and producers as they face musical challenges throughout genres," Don writes for Guiltar.com. All requirements for casting submissions clearly directed towards one word: digital. The age of in-person experiences is no longer a part of the screening and selecting criteria for casting directors.
Heidi Levitt, a renowned casting director, took her readers on a journey to explain how the Online world has changed everything for casting directors. She exclaimed: "I miss having the time to spend on research, I miss the connections, the open calls, the serendipity of organic discovery made without the help of Google or a call to social media to put the word out. Today such searches and open calls can all be done from our computer desktops. Who knows if the next step could be to technologically enhance an audition with an Instagram filter?"