Best Foreign Film Winner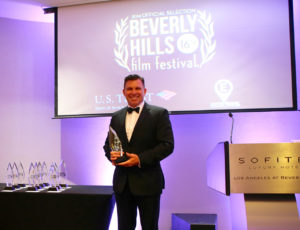 Yet another Beverly Hills Film Festival winner is in the spotlights: Best Foreign Film Winner up in the air!
STUFFED, the winner of the 2016 Best Foreign Film, is now screening inside Virgin Australia planes as part of the company's Best of the Fest program that features several of Australia's award winning films.
Read the full report here.