BHFF Honors Jack Lucarelli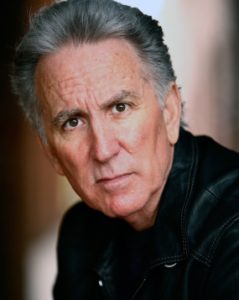 BHFF Honors Jack Lucarelli: He would often remind his young students, the 17-year-old Quentin Terantino, Jerry Seinfeld, and many others, to not "let the business bite" them on their ass "because it will never let go." This has been one of the many advices of producer, director, actor, writer, and lecturer, Jack Lucarelli.
As an instructor of acting and a guest lecturer on Independent Film Making at the University of California, LA Film School, Lucarelli also co-owned one of the most esteemed and renowned acting institutes, The James Best Theatre Centre, reinforcing acting students' passion and priming it to attain its future prospects.
Lucarelli is best known for the following titles:
Having produced, co-written, co-directed, and starred in the Cartel War, Jack Lucarelli was the recipient of the 2010 Beverly Hills Film Festival Best Producer Award. Staying true to the very purpose of the art of filmmaking, Jack explains "Cartel War is a story about a man with nothing to lose who decides to take on an empire, rooted in evil, that has everything to lose. Raw emotions, passion and an undying commitment to getting the job done and not playing by the rules was the inspiration that drew me to co-write the script for this movie. I looked forward to taking on the challenge to, once again and against all odds; make an independent, low-budget film that I hoped would capture the imagination of moviegoers." The conversation with Lucarelli continues in the below edited excerpts.
Jack, what was your initial inspiration to choose this career path?
McQueen, McQueen, and McQueen! I was always the first in line in the days where there were no Cineplexes—just single theaters. Movies were considered major events in the 70's and 80's. Of course, the business has changed since then. Today's films are released in nearly 3000 theaters and playing from 11:00 am to 2:00 am rather than being released at one theater in a limited number of cities. Standing in long lines and sitting in a packed auditorium were all part of the film watching experience. I could feel the excitement and anticipation in the air when the lights would dim, followed by total darkness; the screen would light up and magic was there to experience. That image still moves me today. The 50's and 60's had their fair share of great film events. I'm not just speaking of the past; I'm recalling an experience that included a heavy dose of anticipation, thrill, and ultimate satisfaction.
Do you recall a major disappointment in your path? How did you overcome it? 
Attending the Cannes Film Festival in the early 90's would be one to remember. I had my film "A Gift From Heaven" in the Cannes Film Market. The film got a 5 star review from the Daily Variety trade magazine. A follow-up article in the Daily Variety summed up the films that played in competition, and the films in the market place on the back streets of Cannes. I was listed in that article as one of the future directors to watch for, along with Lee Tamahori, Danny Boyle and a few other directors. They all ended up with fabulous careers, and I just missed. I think I turned left when I should have turned right: must trust in the man upstairs. Sometimes things are just not meant to be. In the same year, I won the Best Director award for my film "A Gift from Heaven" at the Rome Florence Film Festival. It was a bit ironic; the same directors mentioned above were competing with me.
From the characters you've represented throughout the decades, which one is your favorite? 
"Mike Marino" in a film I co-produced and co-directed called "Cartel War" aka "Disrupt Dismantle" would be a favorite. It took me 15 years to raise the money to make that film in 2009. All of the actors and crew poured their blood, sweat, and tears into that movie. This is truly a product straight from the heart. I love to play renegade cops. That has to come from those Steve McQueen films like "Bullet"; the Eastwood "Dirty Harry" series inspired me too. This is one of the crazy things about actors: you want to play characters like the McQueen and Eastwood characters only to find out that your magic was playing priests or other compassionate characters.
My second favorite character I played was "Joe Case" in my film "American Justice". Here we go again—another breaking the rules cop. "American Justice" gave me my 15 minutes of stardom. The film was the big event film in Sweden, Norway, and Finland in 1985.  I remember climbing into a waiting limo at the airport and being driven to a 5 star hotel with a suite to kill for. I kept telling our PR guy to introduce me after the film played, not before. Fans were looking at me, "who is this guy," and after the movie played, those same fans were asking me to sign their arms and other body parts. I never forgot those 15 minutes.
What are some of the criteria that a person needs to possess in order for you to admire him/her? 
A person must possess 4 things: Heart & Passion & Heart & Passion. Well, natural talent & charisma wouldn't hurt. Watch out for Tom Hardy; he is the man.
How can we, as a community, preserve the authentic filmic culture, guiding the future generation of artists to promote quality work? 
The key is to always think of creative ways to give back to an industry we took so much from; it's all about providing literacy opportunities to the young and upcoming filmmakers and students of film. The famous deceased film critic, Pauline Kael, said it best: "Steven Spielberg may have been the best and worst thing that ever happened to movie making." This gives you something to think about, doesn't it?
Jack, what do you look forward to in your personal life and in your career? 
I spent the past 5 years producing, acting, and directing features and documentaries. I'm looking forward to directing documentaries to which I can devote all my attention and passion.
In my personal life, spending quality time with my wife, my son, my brothers and sister, my 93 year old mother, my friends, my cats, and my awesome 3 year old granddaughter fulfills me and keeps me hopeful.
It is the objective of the Beverly Hills Film Festival to showcase and endorse the efforts and talents of true artists in cinema, hoping to train and polish the next generation of filmmakers and students of the arts. To meet highly qualified, skilled, and experienced actors, producers, directors, and festival alumni, join the 16th annual Beverly Hills Film Festival from April 6th-10th in the heart of Hollywood.