Get Noticed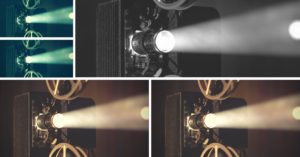 Get noticed: your own story in your own words
We all know how difficult it is to showcase your artistic creation to the world. One of the main reasons why we make films and write scripts is to announce that, yes, there is a unique perspective that is like no other. This one of a kind viewpoint deserves to be heard by industry experts and by those to whom this unique viewpoint may even be a simple ray of hope.
We, at the Beverly Hills Film Festival, take pride in paying very close attention to every submitted film and screenplay. We spend our entire year discussing your stories, viewpoints, and unique take on things. One of our main objectives is to guide you and provide you with priceless opportunities to have your story heard.
This is exactly why we are offering filmmakers and screenwriters this spectacular opportunity! Watch the video for details.
Submit your film and screenplay by a deadline we announce throughout our official social media platforms: Facebook, Twitter, and Instagram
We will review your work.
Regardless of your acceptance status at the 18th Beverly Hills Film Festival, we may contact you for an exclusive coverage
You get to tell you story and talk about your work
Leave the rest to our writers!
We will publish an article on the official Beverly Hills Film Festival website about YOU
Millions of viewers will read about your work
Watch the deadlines we announce on social media!