2018 Spotlight: Hope through Art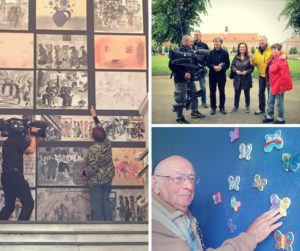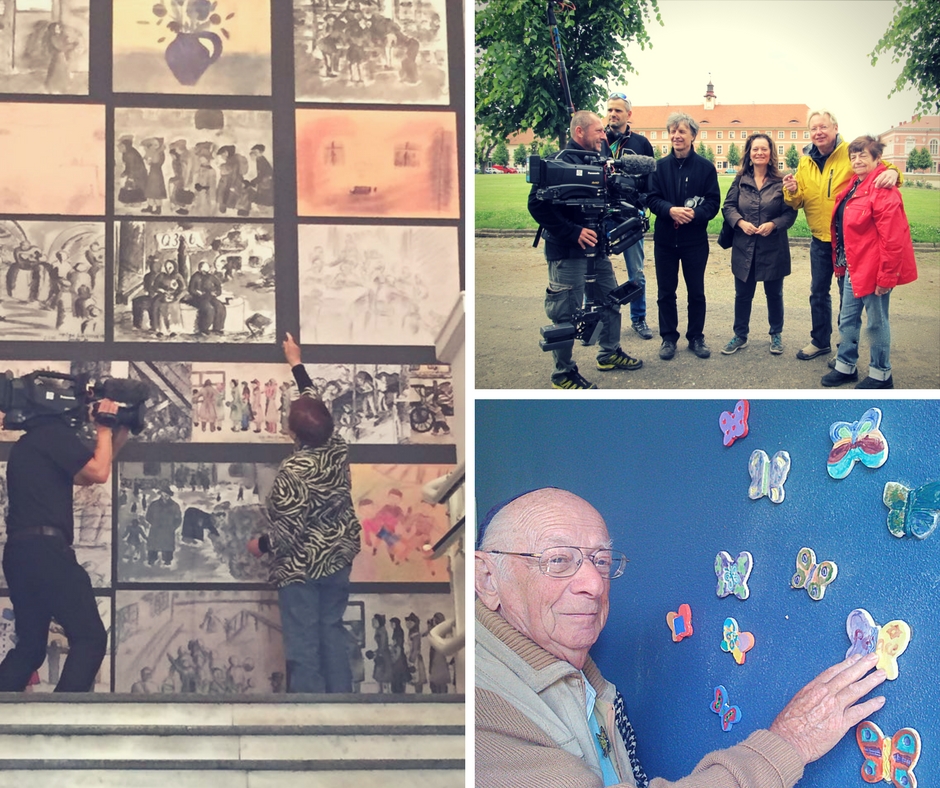 As an attempt to highlight the 2018 festival submissions, the Beverly Hills Film Festival is proud to introduce NOT THE LAST BUTTERFLY as one of the entries in the documentary category.
NOT The Last Butterfly tells a story of hope, remembrance and the healing power of art. The Butterfly Project, started by an educator and an artist, is spreading globally, and it honors the memories of 1.5 million children murdered in the Holocaust; it brings generations together through the magic of art. Today, when compassion is needed so badly, this film helps us see the humanity in each other, even as it memorializes those who died in an act of grotesque inhumanity.
This award-winning documentary film highlights The Butterfly Project, a non-profit organization that uses lessons of the Holocaust to educate about the dangers of hatred and bigotry through the painting of ceramic butterflies, permanently displayed around the world to memorialize each of the 1.5 million children who perished in the Holocaust. Paired with a meaningful lesson in history, handmade ceramic butterflies are counted collectively to reach our goal of 1.5 million butterflies displayed around the world, a global memorial symbolizing renewed life.
The magnetic and contagious power of The Butterfly Project is showcased as intergenerational and interfaith participants are seen unplug, connect and get creative with a sense of purpose. NOT The Last Butterfly demonstrates the power and hope that one artist and teacher gave to thousands of children trapped at Terezin Concentration Camp. The film showcases haunting and inspiring examples of the magic of art, kindness and remembrance. It is a call to action for empathy, education and a commitment to stand up to hatred and bigotry today. In today's troubled climate with rising racism and divisiveness, NOT The Last Butterfly aims to assist teachers and all of us to remember our shared responsibility for a more peaceful world.
The executive producer, Cheryl, hopes that the film would inspire others to find courage to learn a bit more about this tragic history with the express purpose of empowering young people to use the arts for increased empathy and community building. I believe that each and every butterfly counts as we strive towards our goal of 1.5 million ceramic butterflies painted and displayed all over the world. She adds "We are involved in a grass-roots-gone-global movement which brings as a small measure of healing, dignity and beauty to a very tragic history."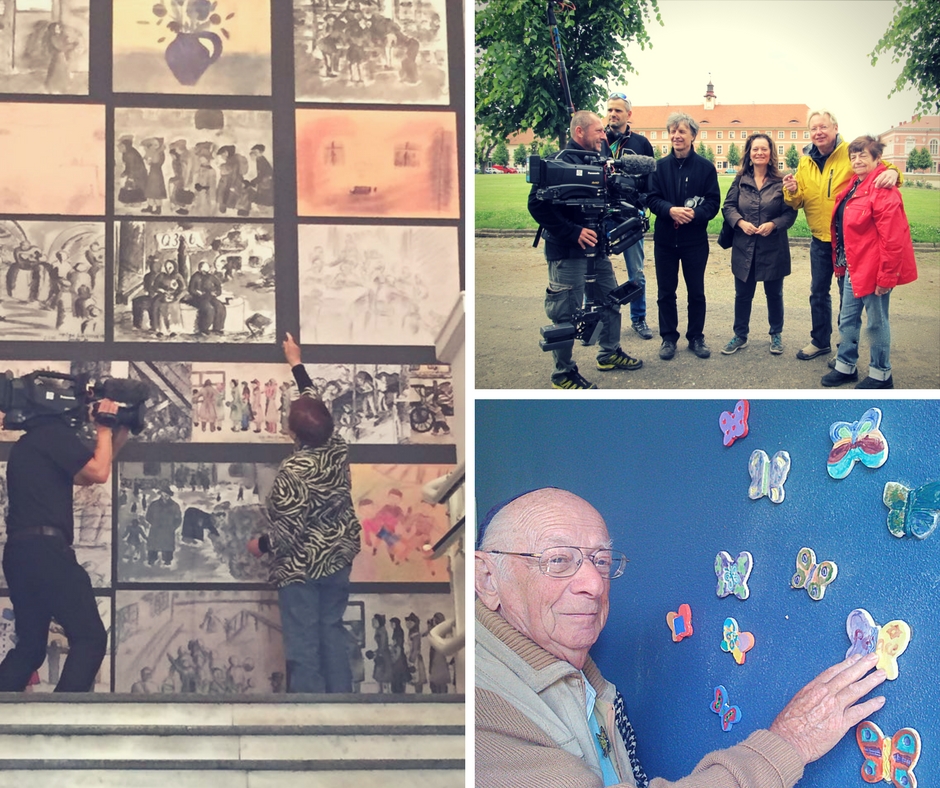 "As an artist, the last topic I ever imagined I would be involved with was the Holocaust. I was afraid of the incomprehensible cruelty and I didn't want to offend anyone. That changed in San Diego when educator Jan Landau introduced me to a group of survivors and I began learning their incredible stories of courage and dedication as they rebuilt their lives. Seeing them lead productive and love-filled lives while sharing their stories with the younger generations was a game changer for me. Their humor and perspective on life combined with their unstoppable belief in others to reach for their dreams gave me the much needed courage and inspiration when it didn't seem we would get the project off the ground. Their enthusiasm for The Butterfly Project and seeing them chat with young people of all backgrounds as they painted ceramic butterflies was all the evidence we needed. Our motivation grew to keep expanding the project and underlined the need for a call-to-action film." ~Cheryl Rattner Price
Cheryl Rattner Price – Executive Producer, Producer, Director Joe Fab – Producer, Director Bob Shroder – Editor Charlie Barnett – Music Score
If selected as a finalist, NOT THE LAST BUTTERFLY will be screening in the heart of Hollywood, at TCL Chinese Theatres from April 4th to 8th, 2018.
The Beverly Hills Film Festival is truly fascinated with all the selection of films and screenplays entered into the festival thus far. SUBMISSION SEASON IS ALMOST OVER! To be a part of this spectacular group of filmmakers and screenwriters, SUBMIT your film and screenplay here. 
And, of course, good luck to all who have submitted their work so far!