2018 Spotlight: Japan Drawing Near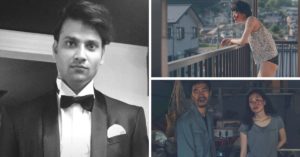 As an attempt to highlight the 2018 festival submissions, the Beverly Hills Film Festival is proud to introduce BAD POETRY TOKYO as one of the entries in the feature film category.
Through a woman's past, a rarely seen part of Japan, and uncomfortable social taboos, Anshul Chauhan introduces the inescapable desire to flee one's past; it is inevitable.
BAD POETRY TOKYO is about a 30-year-old woman, a hostess past her time who works at a shady club in Tokyo. With crushed dreams and betrayal of her past love, the broken woman leaves Tokyo for her hometown in the countryside after five years of having no contact with her family. There she reconnects with an old flame but is also forced to confront some unpleasant truths about her past.
What makes BAD POETRY TOKYO unique is the look and feel of the film–the way it's made, and the way it's put together. Despite its Japanese cast, the result was something quite different from other Japanese films. "In my experience with watching Japanese indie films over the years, I have noticed that there tends to be an unnatural and stilted flow to the dialogue, so that is something I sought to avoid. I really wanted to make something that stands out. From the initial stages of writing and planning and casting, the idea was to make a very honest film without getting influenced by any other works and without worrying about commercial success," adds Chauhan.
Though the film tackles vital social issues, the themes of love, friendship, dreams, and the confusion that results from them are certainly not unique to Japan and will resonate with people no matter their cultural background. The Japanese idea of unquestionable filial piety is questioned through the taboo topics of mental and sexual abuse.
Anshul shares that "Japanese people are, for better or worse, forced to wear masks in their daily lives for the sake of preserving harmony, and those masks come off in this film. Still, I feel words are insufficient to explain the feelings we tried to capture, and I am eager to share my film with everyone and showcase the sincere efforts of everyone involved."
After finishing his short film, Kawaguchi 4256, Anshul was eager to try his hand at creating a feature film. He decided to quit his job and put all his time and money into production, starting with finding actors and scouting for locations. Of course, the rarely seen locations shot in this film were decided during a trip to Nagano and Gifu with the film's cinematographer.
Lastly, Anshul had his friend (also writer), Rand, come to Tokyo to work with him on the script. After the initial drafting process, they began rehearsals and did a small test shoot, leading up to the film's crowdfunding. From there, they had to face the task of moving the production team around the three cities featured in the film. Guerilla-style shooting was utilized to get around Japan's strict laws, which even landed the crew in a minor run-in with the law enforcement  at one point, a matter which has still not been settled.
Despite many difficulties, the crew managed to make good use of the limited resources they had, including Anshul's co-producer's homeland and the assistance of one of the local actor's family. After this entire journey, Anshul felt the overwhelming feeling of relief and accomplishment that came with completing the final cut of the film. From there came the new ongoing challenge of finding distributors and sponsors.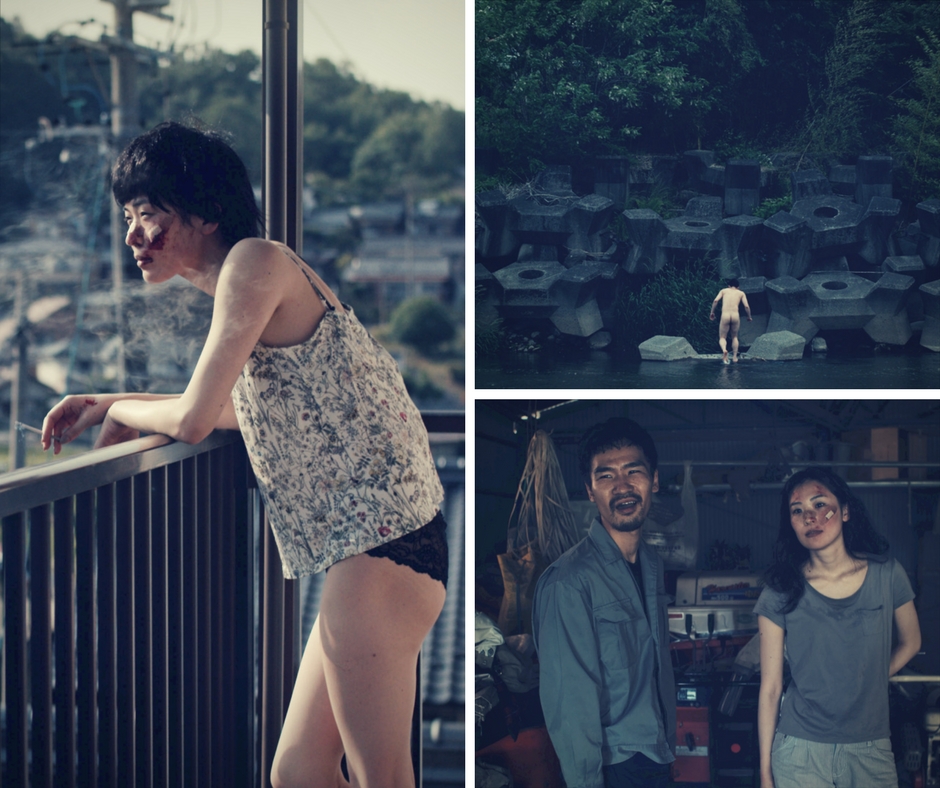 After 6 years of living in japan, Anshul believed that he had absorbed a lot of Japanese nuances and underlying feelings from Japan's unique mainstream culture. He notes that the film is fiction but all of the scenes in the film are inspired by some true incidents he has seen or experienced personally or read about. "As my first feature film, I wanted to make a film which I can relate to– something very simple, yet strong, despite a limited budget. After all, good filmmaking requires passion and honesty. That is what connects with people," says Anshul.
Crew: Director and Producer – Anshul Chauhan Co-Producer – Mina Moteki Writer – Anshul Chauhan and Rand Colter Cinematography – Max Golomidov 1st Ac – Zip King On location and post sound – Rob Mayes Original Score – LO-SHI (Gotal Bournier and Vieux Ralouf) Editing – Anshul Chauhan
If selected as a finalist, BAD POETRY TOKYO will be screening in the heart of Hollywood, at TCL Chinese Theatres from April 4th to 8th, 2018.
The Beverly Hills Film Festival is truly fascinated with all the selection of films and screenplays entered into the festival thus far. SUBMISSIONS ARE STILL OPEN! To be a part of this spectacular group of filmmakers and screenwriters, SUBMIT your film and screenplay here. 
And, of course, good luck to all who have submitted their work so far!