Take Five Nino Simone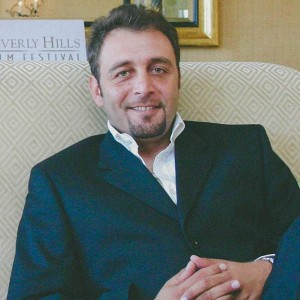 Take Five! with Nino Simone
by Shameran Hanna 
We chatted with Nino Simone, the founder and President of the Beverly Hills Film Festival (#thebhfilmfest) about the 15th celebration. 
SH: What can we expect from this year's Festival?
Nino S: Fantastic screenings, high-caliber judges and jury and an exceptional venue for screenings at The Paley Center for Media. And hopefully, continue to fulfill the objectives of exceptional independent filmmakers on a national and global level.
SH: What is your record for number of films watched in a single day?
NS: The number of screenings scheduled for viewing may vary, but I have sat down for a record 20 films in a row, ranging in different genres. I've probably watched over 10,000 films over the last 15 years. And yes, I need to wear glasses.
SH: How do you break between watching films?
NS: I go on walks. Get fresh air. It's always nice to clear my mind before sitting down again and screening a new film, a mental-reset button.
SH: Favorite movie-watching snack?
NS: It can range from coffee, vodka, or a nice cigar. Sometimes cup o' noodles.
SH: Do you screen a piece of work twice, or is it love-at-first sight?
NS: Oh Yea, of course. I can screen work multiple times, allowing for filtering and narrowing down. I do allow myself to step away from a project and come back to it again, to get a full picture. The good ones usually require a re-screening; like watching a very intense motion-picture, it always gets better the second or third time around. Eventually they get filtered into the selection committee's hands for further consideration.
SH: The success of the festival the last decade-and-half has made you an inspiration to countless artists and filmmakers. Who is your hero?
NS: The Late Beautitude, His Holiness Mar Dinkha IV, Catholicos-Patriarch of the Assyrian Church of the East.