Beyond Festival: Thompson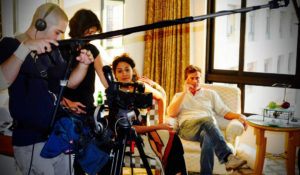 Beyond Festival: Thompson
The 16th annual Beverly Hills Film Festival is honored to feature another festival alumnus, Shawn Thompson.
As a writer, editor, and director, Thompson has been the recipient of numerous awards in the categories of editing, acting, and writing. The Beverly Hills Film Festival has honored him with prestigious awards:
The 2016 Beverly Hills Film Festival will feature numerous past alumni who went on defining what success truly meant in the cinematic field. To benefit from panel discussions led by qualified and experienced members of the film industry and to network with some of the most influential names in Hollywood, attend the festival from April 6th-10th.